Conservative commentator and author Oliver North is making waves this morning with a provocative tweet.
The decorated former Marine lieutenant colonel, perhaps best known for his role in the Iran-Contra scandal in the latter half of the 1980s, sent out to his 20,000 followers a picture of himself sending documents into a giant shredder.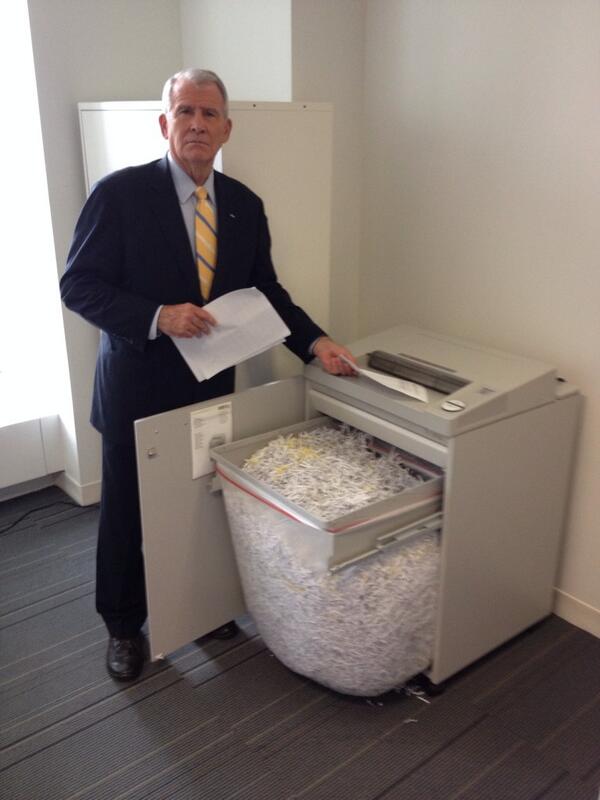 [HTML1]
The image is an allusion to Iran-Contra. North publicly admitted to shredding documents related to his work in Iran, including the covert sale of weapons to that country. The incident would eventually lead to the end of his military career in 1988. But North has been hailed as an American military hero by many and has since built a new image as a Fox News host and commentator and author.
In less than an hour, North's tweet was retweeted more than 100 times.
Most people seemed amused, but responses were varied:
[HTML2]
[HTML3]
[HTML4]
What do you think?